Get Your Voice Heard With These 38 Powerful and Responsive SMS Marketing Templates
Henry Cazalet – Director, The SMS Works
"SMS is still smashing the performance of other channels."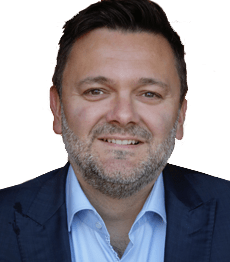 That's the recent finding of Nick Lane, the Chief Insight Analyst of Mobile Squared, the Uk's leading mobile market intelligence authority.
Business SMS remains remarkably effective and Nick Lane suggests 'there's no reason to write-off SMS any time soon'.
But coming up with a responsive and professional text message sample and getting it across effectively in just 160 characters is trickier than at first glance.
To give you ideas and inspiration, we've compiled this SMS templates for marketing library that combines ideas for your SMS campaigns, along with a few neat compression tricks.
We've split the business SMS sample messages out by industry sector but there's no reason why many of these promotional SMS samples couldn't be adapted to work whatever business you're involved with.
Two great examples of near perfect SMS marketing messages
Once you had a look though the example texts below you'll definitely want to check out the message examples below. They were both so good, we wrote them as separate blog posts.
Why is it so hard to come up with a great mobile marketing message?
The offer is never usually the problem, it's how to get it across using SMS where character count is tiny.
Getting it right is arguably one of SMS marketing's greatest challenges.
"There's no greater copy writing challenge than writing a responsive SMS marketing text.
It's like trying to cram a whole marketing department into 160 characters."
Henry Cazalet – The SMS Works
So in just 160 characters you have to achieve the following…
Attention Grab
Stop the recipient in their tracks. You've interrupted their day with your SMS marketing text, you'd better make this interesting or you'll be consigned to the bin in seconds.
Make your offer
This needs to clear and concise. No waffle, no room for interpretation or vagueness. Punchy is the keyword.
Call to action
So how do I respond? Is there a code for a website? Do I have to quote a code over the phone? Will the offerautomatically swing into action when a make a purchase? If I'm clicking through a link in the text, is the website fully mobile optimised for the device I'm using?
Whatever call to action you choose, it needs to crystal clear and very intuitive.
Provide an opt out
All SMS marketing campaigns are required by law to include an opt out, allowing customers to get off your list quickly and easily. This uses up precious characters but is vital in protecting your integrity and lawfulness as an SMS marketer.
The opt out is best handled by consumers texting in a simple code to a 5 digit short code, e.g. To optout text abcd to 80945.
So it's no small task to achieve all this in an ungenerous 160 characters.
Use an SMS message length calculator
When you're composing your SMS marketing messages, it's much easier to use a message length calculator tool rather than relying on the rather clunky character counter that you'll find with Google Docs or Word.
Remember that  spaces are included in your 160 character count.
You simply type or paste you message into the tool and it will tell you how many characters the message is. It will also identify any non-standard characters that you may have included by mistake.
How long should your mobile marketing message be?
A standard text is only 160 characters but all SMS providers will allow you to send messages that are over 160 characters, normally over 1000.
Longer text messages use more than 1 text, so will cost more.
So the main consideration is whether you want to spend more on each messages and have the luxury of more characters to persuade your prospects, or stick with just 160 characters and spend less per text.
There's no right or wrong answer here but make sure if you're going with the shorter option that the message remains clear.
Sample SMS Marketing Messages
Example SMS messages for retailers
Example SMS marketing messages for retailers can be adapted from these great sample text messages to customers. We've deliberately changed the names of the businesses and the exact offer that they sent in the text.
We think the best SMS marketing examples include an expiring offer which adds a sense of urgency.
Save Now! Gabi's Gifts is offering 30% off all items up to 7pm Tues. Discount applied at checkout. Don't miss out. Gabisgifts.com. To optout text abcd to 89022
159 characters
Half price clothing today at MB Sports. Offer closes at midnight sharp. No extension. Use code 50off at checkout. Mbsports.com To optout text abcd to 89022
155 characters
WN Fashion – Flash sale starts now. 2 for 1 on all accessories. Sales ends Wed 7pm. Only 3 days left. Wnfashion.com To optout text abcd to 89022
144 characters
Free delivery on all gifts today at thefigtree.com. Use code fg2 at checkout. 1st 50 orders receive free gift candles. Figtree.com To optout text abcd to 89022
159 characters
Get Mother's Day sorted. All chocolate gift packs are 20% off. Price range £15-£65. Free wrapping on all orders. Chocgifts.com To optout text abcd to 89022
155 characters
Summer's coming. Great prescription sunglasses at lowest prices ever. Great brands, top styling and free delivery. glassespoint.com To optout text abcd to 89022
160 characters
HUGE SAVINGS now available on all orders placed before midnight on Tuesday use code 15%OFF at checkout and received 15% discount on all orders. Sunroofnow.com
158 characters
Click the following link to get a monster 24% off our latest product release, plus free postage and packing. Offer ends at midnight tonight. Amazingoffer.com
157 characters
Example SMS marketing for leisure companies
Companies in the leisure sector are probably the heaviest users of SMS and these sample text messages to customers could give you some great ideas for your next campaign.
Just remember not to send too many many messages or people will soon become bored of your texts, or worse still, start to thing of your marketing texts as spam.
It's one of the most common SMS marketing blunders that you'll want to avoid.
The Oak Pub, Taunton. Enjoy our roaring fire, real ale and home cooked food. £129 per double, inc b/fast. Book now! Call 0123456789 To optout text abcd to 89022
160 characters
Queue jump with this text! Show this text at Bear's nightclub for instant entry and free shot for you and your friends. To optout text abcd to 89022
148 characters
Free cream tea time! Indulge in a cream tea for a winter's day. Buy one get one free at Tetbury Tea Rooms. To optout text abcd to 89022
155 characters
FREE entry to the Wiltshire Play Barn throughout August. Just pay for refreshments. Keep the kids happy this summer: wpbw.co.uk To optout text abcd to 89022
157 characters
FRIDAY'S HERE. Bring out your inner X factor. COCKTAILS & KARAOKE at Bar Ten. 2-4-1 Cocktails. Karaoke starts at 9pm. See you later. To optout text abcd to 89022
160 characters
We'd hate to see you leave. Re-join The Gym before Sunday 13th Nov to get a free month. £299 for 13 mths. To optout text abcd to 89022
134 characters
Get active and feel great. Come swimming at The Leisure Centre this weekend. All children under 16 are  half price. All swimming sessions are supervised.
153 characters
One time offer! Free membership to John's Gym for the month of Feb. No joining fee and free training programme . Call us on 012345 6789 to find out more.
154 characters
Example messages for the financial sector
The financial sector uses SMS in so many ways. These sample SMS to customers concentrate on the insurance industry but can be adapted easily to suit any application.
Increasingly, payment processors, banks, lenders and credit card companies are using SMS as part of their 2FA process (2 factor authentication). In the EU, the new Payment Service Directive 2 requires any online transaction of $30 to have improved authentication.
SMS will play a large role in helping companies comply with the new rules.
Insuring your vehicle is dull. We'll take the strain and find the best deal. Call ABC insurance on 01234 56789 or reply yes. To optout text abcd to 89022
153 characters
Groan. Car insurance time again. Let's get this over with fast. Call Fizz on 0123445678 for great service and affordable terms. To optout text abcd to 89022
156 characters
It's car insurance time already. Reply YES to this test and we'll call you within 15 minutes with a quote. To optout text abcd to 89022
135 characters
Time to sort out insurance? We'll get you best deals for house, car and contents insurance. Call Oakey Insurance on 012345 45678. To optout text abcd to 89022
158 characters
Your house Insurance is due. To save money call us now on 1234 56789 or xyzinsurance.com and quote offer reference HSE1 To optout text abcd to 89022
149 characters
Spend less on insurance and more on fun stuff. Call Acorn and put more in your back pocket. 012345 6789 or reply SAVE to this text. To optout text abcd to 89022
160 characters
Insurance time again. Renewing will take just a few mins. Reply RENEW and we'll get back to you in 15 mins. Woods insurance.To optout text abcd to 89022
152 characters
Are you taking full advantage of your tax free pension allowance? It's not as complicated as you think. Call on 01234 56789 for an informal chat. A1 Finance
156 characters
With low interest rates, how can you earn a safe and passive income from your savings? Call us today for free advice on 012345 7890. AlphaSave
142 characters
Example marketing texts for fast food companies
Whether it's pizza or fish and chips, these sample SMS for restaurants will suits all types of fast food outlet. Restaurant marketing by SMS has never been more effective. Get the message and the timing right and it can help boost sales, particularly at the quieter times of day.
Fridge stuffed with goodies? Thought not. Come on, have a delicious pizza from Pizza Place. Second pizza free. 01234 56789. To optout text abcd to 89022
151 characters
Sport overload this week. No time for cooking? We've got it covered. Order match grub from Prego on 0123 456789. To optout text abcd to 89022
141 characters
Of course there's free delivery. And within 40 minutes of order or it's free. Order your pizza from Pizza Pad now on 01234 56789. To optout text abcd to 89022
158 characters
Treat time. Order 1 pizza from Pizza Land and get the second for free. Delivery within 30 mins. Call now on 01234 56789. To optout text abcd to 89022
149 characters
It's still raining. Fancy a pizza? 2 for 1 on all large pizzas and free soft drink on all orders. Call Pizza Land on 01234 56789. To optout text abcd to 89022
158 characters
3 days until the weekend. Fancy a midweek treat? Two for 1 on all large pizzas from Pizza Pad. Offer open until Thurs.01234 56789. To optout text abcd to 8902
159 characters
Why cook when we can get freshly cooked and delicious food to you in less than 45 minutes from time of order! Order now from Deliveroo or website pizzanow.com
158 characters
All pizzas are £7.99 today. Prices go up to £9.99 from tomorrow. Order now and get a drink for just £1.49. Delivery time is 45 mins. Pizzaplace.com
147 characters
Payment Reminder Text Message Samples
Moving away from pure SMS promotional samples, we thought it would be useful to provide some examples of text reminders, particularly payment reminder text messages samples.
The purpose of these payment reminder texts is to instil action immediately, so the tone of them can seem slightly cool and professional rather then warm and engaging.
These payment reminder sms templates can be adapted to suit any industry sector.
Dear xxx, your account balance is now xxxx and is overdue. Please make payment by 2nd June. Your service will be interrupted if payment is not received.
153 characters
You have broken the repayment terms of your agreement and your account is in arrears. Please pay in full by 1st July to avoid further action.
141 characters
Dear xxx, your monthly payment is now overdue and needs to be paid in next 3 days. Failure to pay will result in your service being discontinued.
145 characters
Payment has not yet been received and your account is in arrears by xxxxx. Please make payment in full by 1st July to avoid further action.
138 characters
Your invoice 1234 has not been paid and is now overdue. Please make payable by 1st July. OUr bank details are included on the invoice.
134 characters
Appointment Reminder text message samples
With SMS appointment reminders, it's a mistake to try and make them too clever or entertaining. The aim is to make your point clearly and concisely with no room for interpretation.
Keep your SMS reminder short and to the point.
Be careful too about giving users the opportunity to rebook at another time. If you make it inviting to customers to change their appointments, they might choose to do so, making a total mess of your booking for the day.
These appointment SMS templates can be used for almost any industry, just adapt them to suit you.
We're looking forward to seeing you tomorrow for your dental appointment at ABC dentists on 56 Hight St. Any problem please contact us on 01234 56789
149 characters
Your car (reg BK08 TA2) is booked in for an MOT on Wednesday. Please make sure you arrive 10 minutes early to your appointment. ABC garage. Tel 01234 56789
155 characters
Just a quick reminder that you have an appointment with ABC hairdressing tomorrow at 1230. We look forward to seeing you. 01234 56789
133 characters
Hello John. Just a reminder that your driving lesson with Mark is booked for 9 35 on Wed. I look forward to seeing you then. Please bring your driving licence.
159 characters
Your Covid vaccination appointment has been set for the 6th Jan 2022. at 1415, The Assembly Rooms Bath. Please come 5 minutes early and have proof of ID with you. Please note there is no parking on site.
203 characters
Now that you've got some ideas for you next campaign, make sure you take a look at these 5 SMS marketing blunders that could ruin your chance of success.
You may not have yet had a chance to take a look at our SMS API. Do help yourself to a free SMS account. You'll receive 50 free text credits for testing.