What is an MNO?
MNO stands for Mobile Network Operator. MNOs are telecom providers that offer voice, text (SMS) and data services to their subscribed customers. Most people refer to them simply as mobile networks or mobile carriers.
Mobile network operators build and maintain the entire infrastructure allowing you to make calls, send texts and access the web when you're out and about.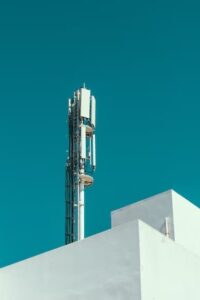 They are responsible for the installation of base stations, and all the hardware and software that's needed for the service to work.
There are around 1,400 MNOs globally.
Which is the largest MNO?
China Mobile is the largest MNO with 974 million subscribers. Here is a table showing the top 10 MNOs globally.
| | |
| --- | --- |
| MNO name | Number of subscribers |
| China Mobile Coomunications | 974000000 |
| Bharti Airtel Limited | 496000000 |
| Reliance Jio Infocomm Limited | 419000000 |
| China Telecom Corp., Ltd | 390000000 |
| China Unicom Limited | 320000000 |
| América Móvil, S.A.B. de C.V | 307000000 |
| Telefónica S.A. | 293000000 |
| MTN Group Limited | 285000000 |
| Vodafone Group plc | 277000000 |
| Vodafone Idea Ltd | 249000000 |
What is an MVNO?
MVNO stands for mobile virtual network operator. An MVNO is a mobile network provider that doesn't own the network infrastructure. So they don't install their own base stations or other hardware.

MVNOs enter into a commercial agreement to gain access to the mobile network's service at wholesale or bulk prices. They then resell the service to consumers under their own brand.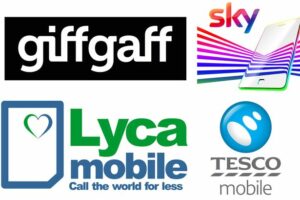 Customers of MVNOs use exactly the same service as the mobile network operator just under a different brand.
MVNOs usually have their own marketing, sales and admin departments but sometime these functions are contracted out to other companies.

In the UK, Tesco Mobile and Lebara Mobile are examples of MVNOs. Tesco uses O2's network and Lebara Mobile uses Vodafone.

Globally, there are around 1200 MVNOs and account for about 10% of all mobile subscribers.
Why do people choose an MVNO as their mobile network?
The main reason consumers use MVNOs is cost. MVNOs are almost always much cheaper than their parent network.

Consumers can save on the cost of the mobile handset as well as the monthly fees.
Related articles
What is an MNC? While you're learning some mobile industry jargon, have a quick read of this one.
What is MCC in SMS? You won't have heard of this but it's a quick and easy one to learn.
What is HLR lookup? This tool can help you discover if a mobile number is valid or not.